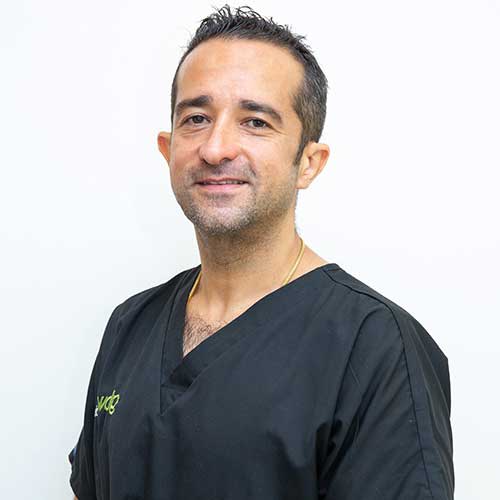 About Hooman
Principal Dentist
Qualifications
To me, giving even one of our patients anything other than the very best of dental care and treatment isn't an option.
As principal dentist at Glow Dental, it's my aim and ambition to achieve that every single time a patient visits us.
That's so vital to me, because I've seen how members of my own family were let down through sub-standard treatment that was done not for their good, but for others' gain. That's something I always keep at the forefront of my mind. And, I hope that's why Glow Dental's such a good practice, whether you're looking for the latest in cosmetic treatments, or just want an excellent 'day-to-day' family dental service to keep your teeth and gums in the best shape possible.
Dr Hooman Sanaty is a member of the British Dental Association, the General Dental Council and Dental Protection Society.