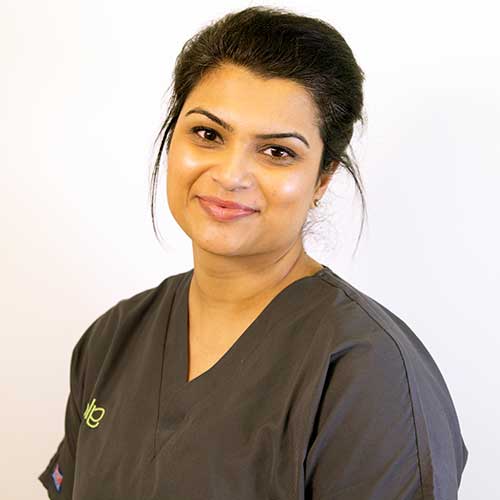 About Neha
Specialist in Endodontics
Qualifications
BDS (Bristol 2008)
MFDS RCS (Ed) (2009)
FHEA (2011)
MClinDent Endo (2018)
MEndo (2018)
Role within the practice
Private Endodontic treatments including complex cases
Apical surgery
Surgical repair of resorptive lesion
Management of immature teeth including apexification techniques and vital pulp therapy
Neha joined our team of specialist dentists in 2018 and has given many of our patients much needed relief and care. Her skill for complex cases means we can give hope to patients and save teeth that would otherwise need to be extracted. Endodontics involves very precise dental work, using specialised equipment made especially for cleaning, reshaping and filling root canals.
As well as treating specialist cases, Neha is also a fellow of the Higher Education Academy and teaches both undergraduate and MSc students in Endodontics and on the Endodontic Masterclass at the world-renowned LonDEC Education Centre.
In her free time, Neha enjoys keeping fit and active with a regime of boxing and weight training. She also has a real passion for food and enjoys creating culinary delights in the kitchen.